NO GIMMICKS, NO TRICKS, NO HASSLES!
Don't be fooled by "BUY HERE, PAY HERE" lots! They won't build your credit and you'll be stuck with the car they want to sell you!
Finance Process
Learn about our financing process before you come in! This will help you save time and can even help you feel more comfortable and involved with the process.
Get Started >
Bad Credit Loans
Bad Credit from a divorce, repossession, missed payment, or other issues? We help people with all kinds of credit get financed and into the car they want.
Get Started >
Credit Information
Learn about what makes good and bad credit, and how to check on your score. We even have advice on how to improve your credit before you buy!
Get Started >
Auto Financing & Auto Credit in St. Louis For All Credit Situations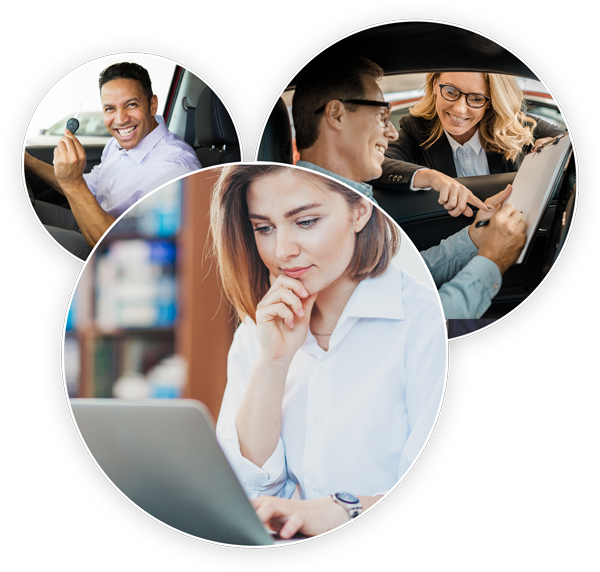 WHY BUY USED WHEN YOU CAN GET FINANCED FOR THE NEW CAR YOU ACTUALLY WANT?
Your credit score has a large impact on the APR you will qualify for when applying for an auto loan. Your score isn't the only factor, however. Your past credit history, time on your current job, how long you've lived at your current address, and the equity you have in your vehicle are also factors when rates and terms are determined by your lender.
You might spend days, weeks, or even months looking for the best price on a new car but many people overlook how they will pay for it. You know you have to fill out a credit application at the dealership, but you might be concerned about what your rates and terms will be even if you know you have good credit.
APPLYING IS SIMPLE, EASY, AND HASSLE FREE
Step 1: Submit a financing application and get pre-approved to buy a new or pre-owned vehicle.
Step 2: After you send us your application, our finance specialist will process your car loan request and you could be driving your dream car that same day.
That's really all it takes, as we take the hassle out of the process. You should also remember that before you buy your next car, make sure you get our bottom-dollar price so you can see for yourself that you are getting the best deal possible!
Click Here to get Pre-Approved